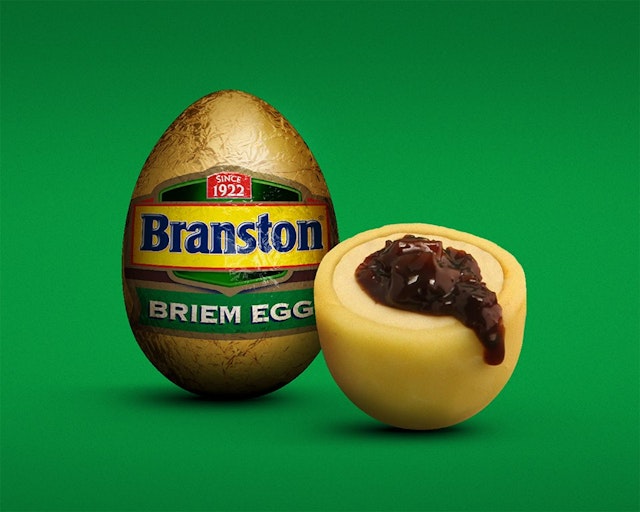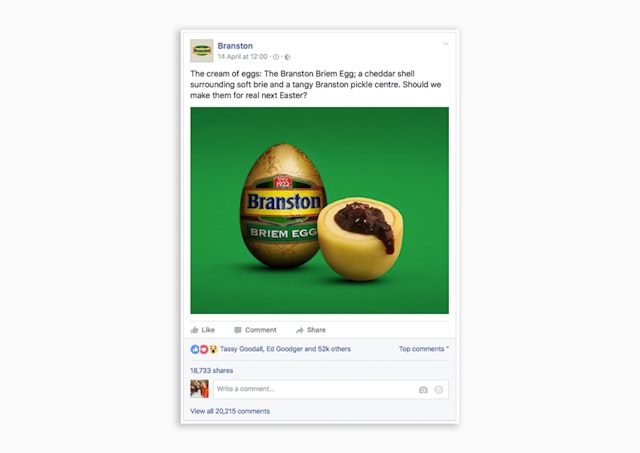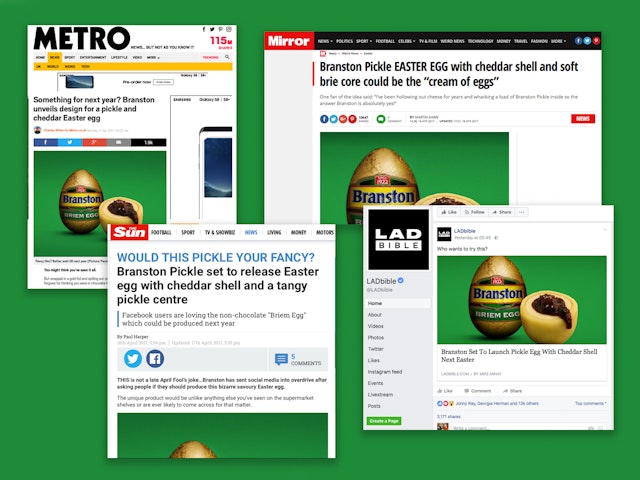 Branston pickle wanted to do something for Easter to put on their social media, with only two days and essentially no budget.
Knowing how well Branston goes with cheese, we created a savoury version of the creme egg; the Briem Egg. A cheddar shell surrounding soft brie with a tangy pickle centre.
It got over 50 thousand likes in the first couple of days and over 20 thousand comments mainly encouraging Branston to make them commercially available in time for next Easter.