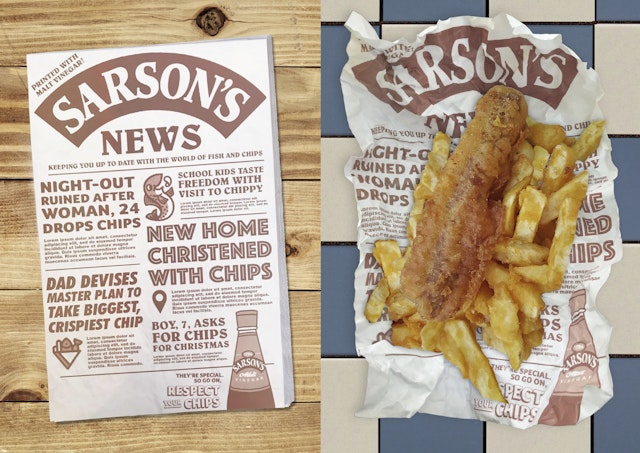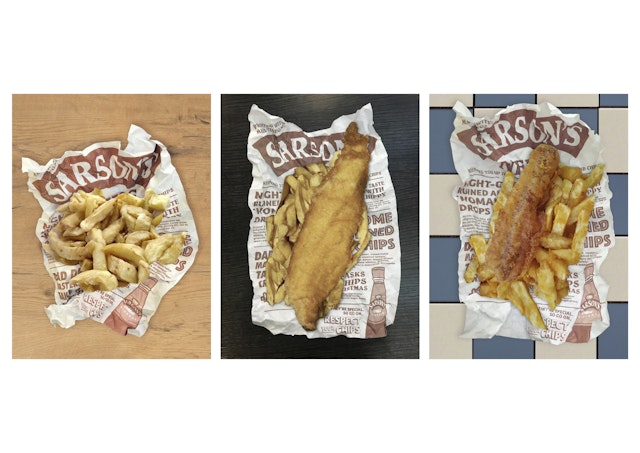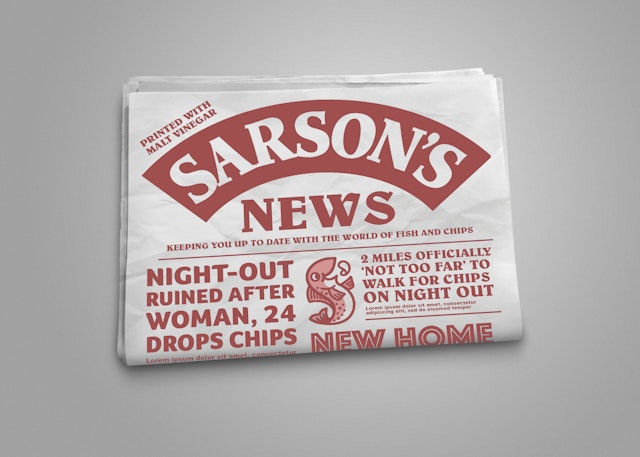 Fish and chips were famously served in newspaper. The people of Britain loved it. It was part of the chippy experience, until being banned by health and safety laws - as the ink rubs off onto the food.
Calum and I came up with the idea to create Sarson's own newspaper sheets to bring back the tradition - but instead of printing with regular ink, they'll be printed with the delicious taste of Sarson's Malt Vinegar, with the intention of it rubbing off onto the food.
The ads could be put in the middle of local newspapers, offering discounts if you take it to your chippy. The articles in the ads would be 'news' stories that highlight the nation's love of fish and chips.
w/ Calum Ray